With harmonious and elegant shapes, Très Jolie aims to illuminate the architectural and natural environments, to enhance external areas as if they were an extension of the living room.
In SIMES we propose our range divided in "Families", each of them contains solutions to embrace different segments of application (wall mounted, bollards …) to allow the lighting designer an aesthetic continuity within the same project. That's why Très Jolie is also offered as a residential bollard , wall applique and elegant table lamp.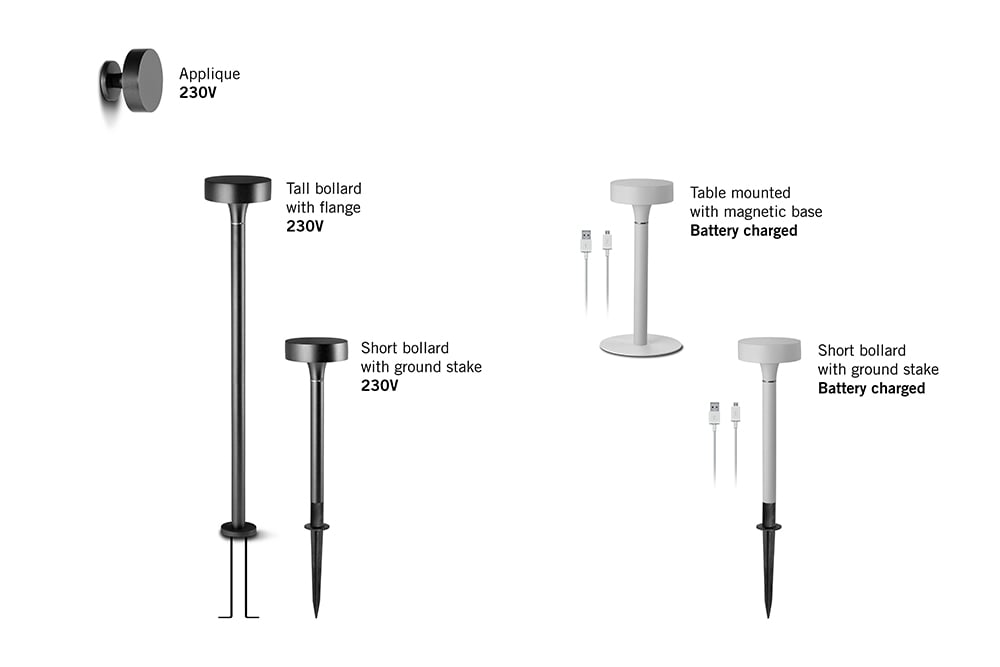 Très Jolie bollard is designed to illuminate residential environments and enhance their natural elements or mark walkways. It can be installed with a 230V power supply in the higher bollard version with flange, or in the smaller version with ground stake. The smaller version with stake is also available as stand alone option with a battery operated system, which responds to the need to illuminate in a flexible and versatile manner , where there is no possibility to connect to the mains power supply.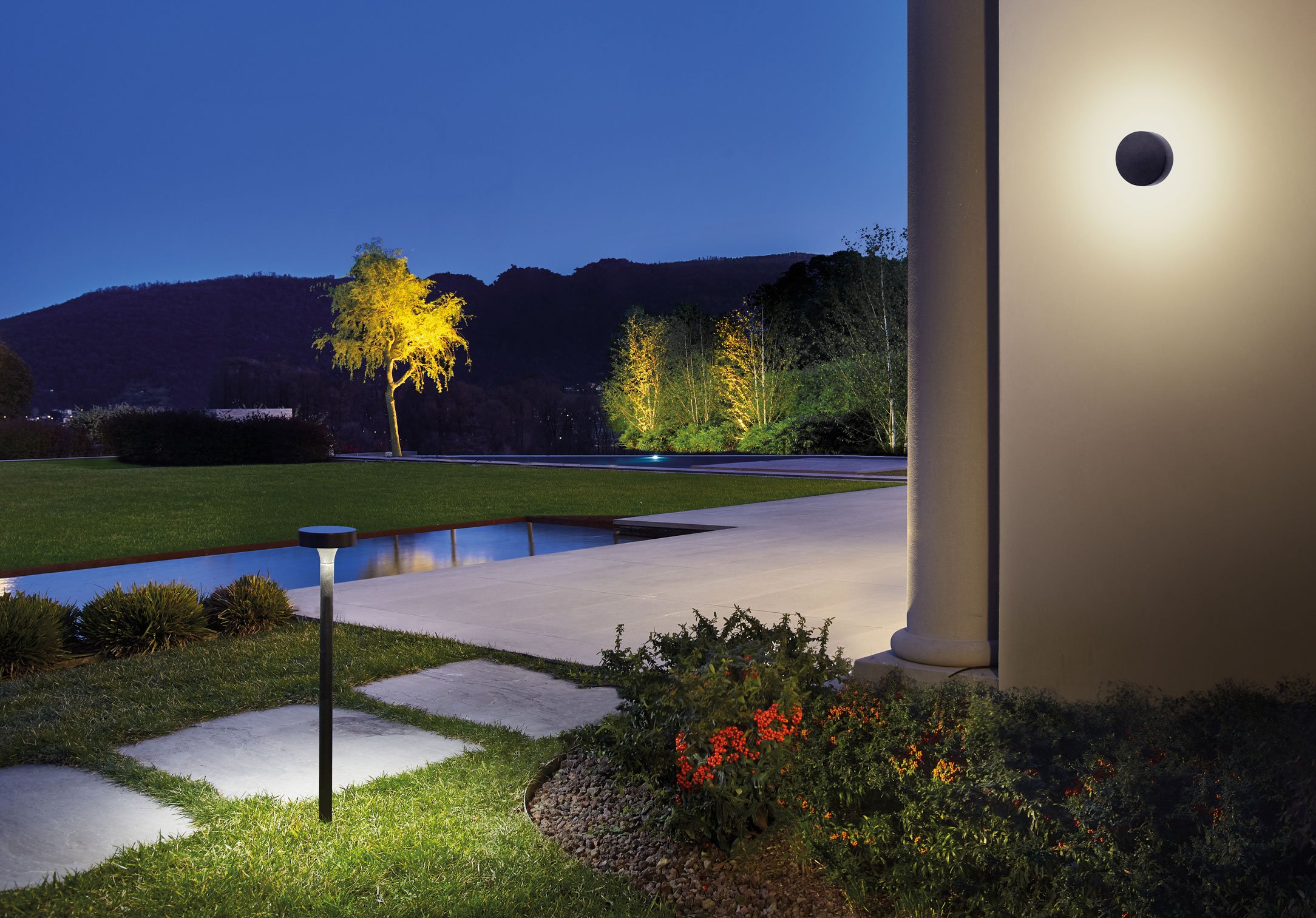 Très Jolie wall applique is designed to guarantee aesthetic continuity when compared to the pole version. The wall mounted luminaire directs its beam towards the wall and produces a soft and diffused light to illuminate the wall and architecture.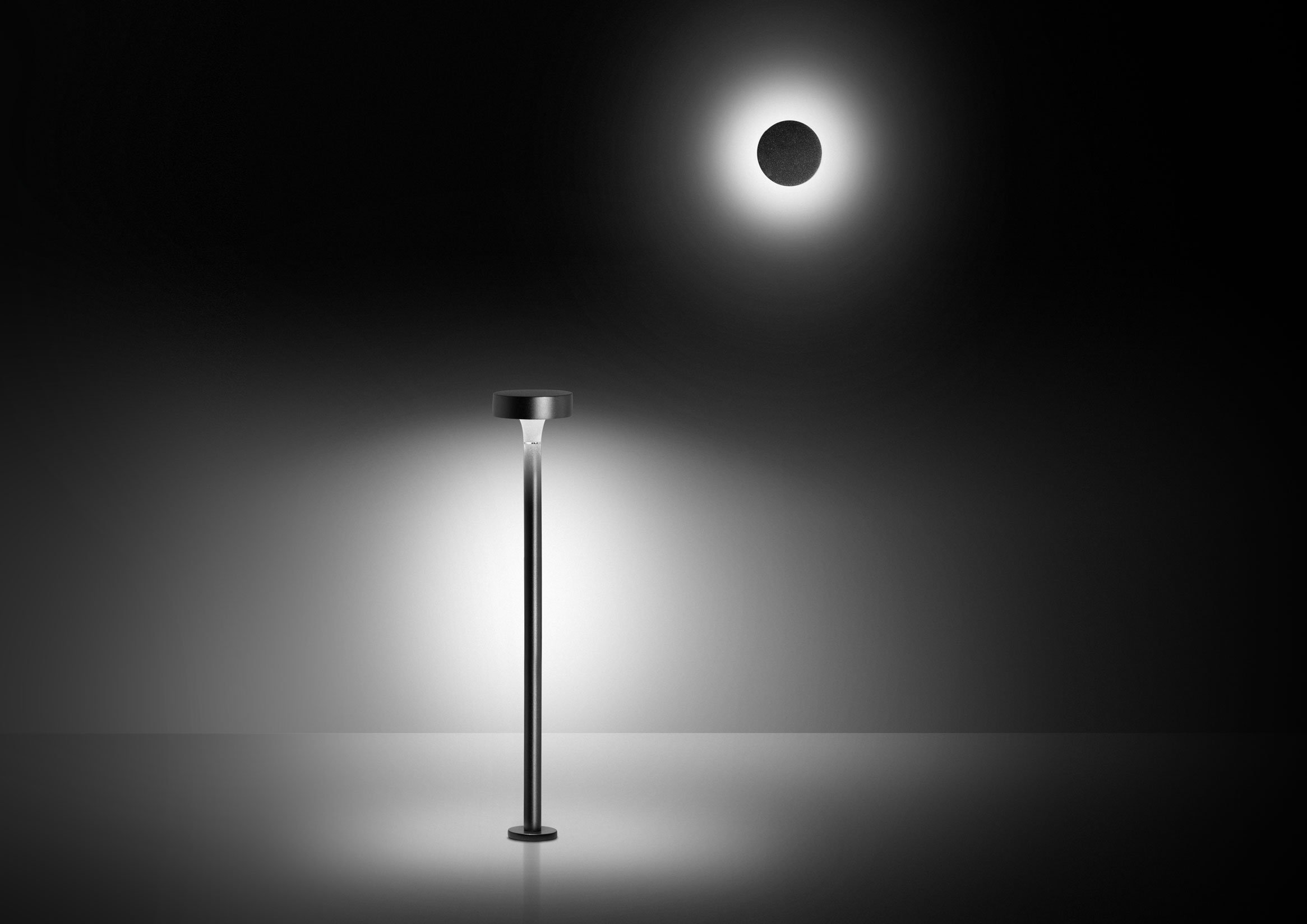 The free-standing version of Très Jolie completes the family: under a porch, on a swimming pool edge or on a table… it has a truly versatile use, as it can be easily moved to illuminate where it is needed. Très Jolie table lamp allows you to modulate the light emitted with a dim-to-warm system, gradually moving from a 3000K white light to a 2200K warm light.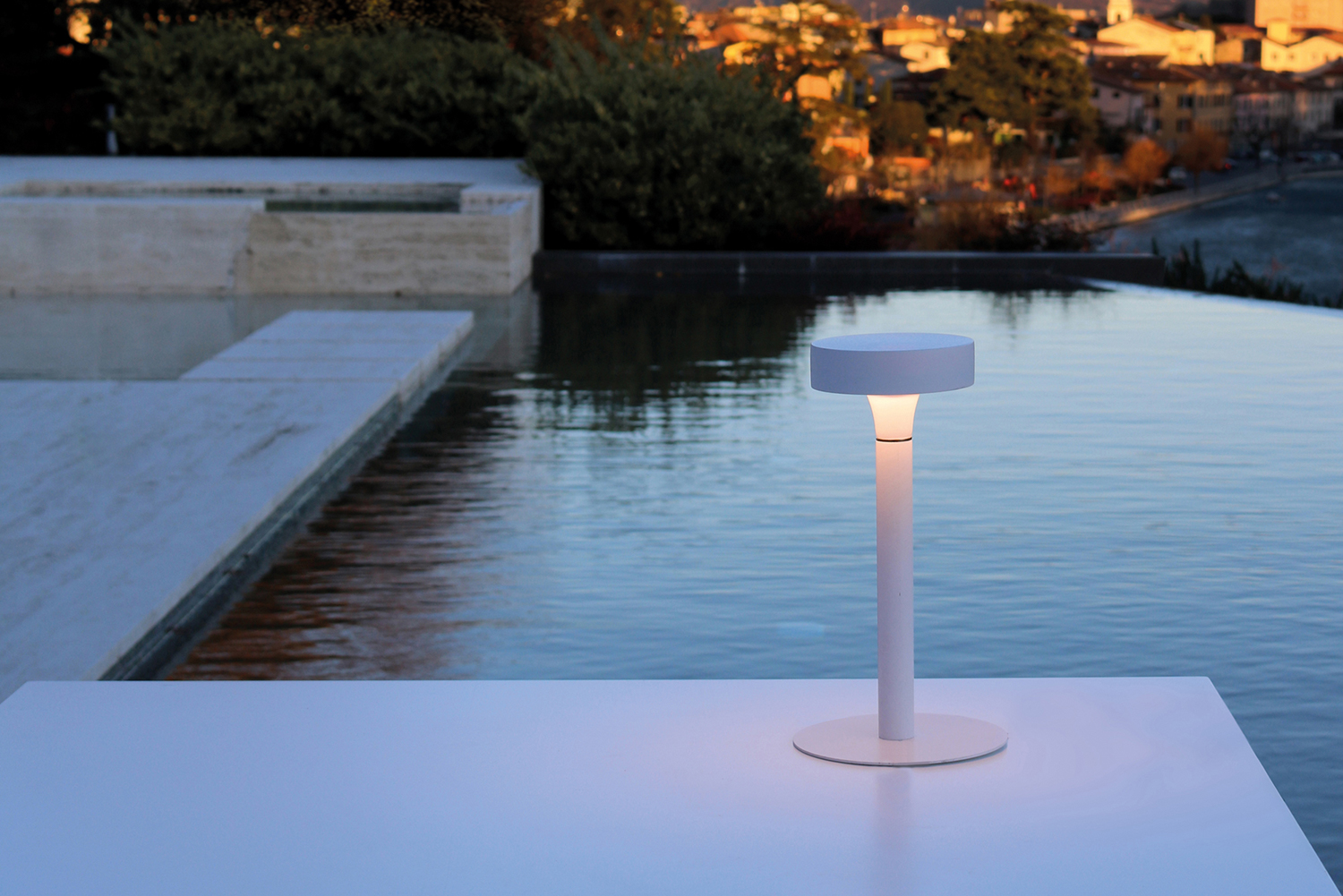 The elegant and minimal design of the lighting fixtures is the leitmotiv that distinguishes the engineering of our collection of outdoor lighting fixtures. But form is not everything: in the development of our range we have also taken care of function. The quality of light highly affects people's well-being: for this reason Très Jolie is characterized by a high colour rendering index of CRI90 and the bollard and wall mounted versions are available in 2700K colour temperature as standard.
Download the brochure "Microlighting for Outdoor" in PDF